View TCP Monitor in Mihan Monitor , In the TCP Monitor Viewer, you can easily edit, delete, or temporarily manage this monitor.
In the first part of this monitor, you can see an expert report on the status of this monitor.
In the same section, you can set warnings in the alert area for monthly and weekly daily periods for each alert.
In the second part, you can see the chart of the status of this monitor at different times, on a daily, weekly, and monthly basis.
In the last section, you will be able to download reports from your server status from the first to the present as PDF files, and edit the time period set for the same monitor.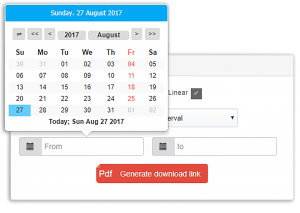 View TCP Monitor In Mihan Monitor – Server Snd Websites Monitoring
How useful was this training?