Free PING check tool for online site and server checking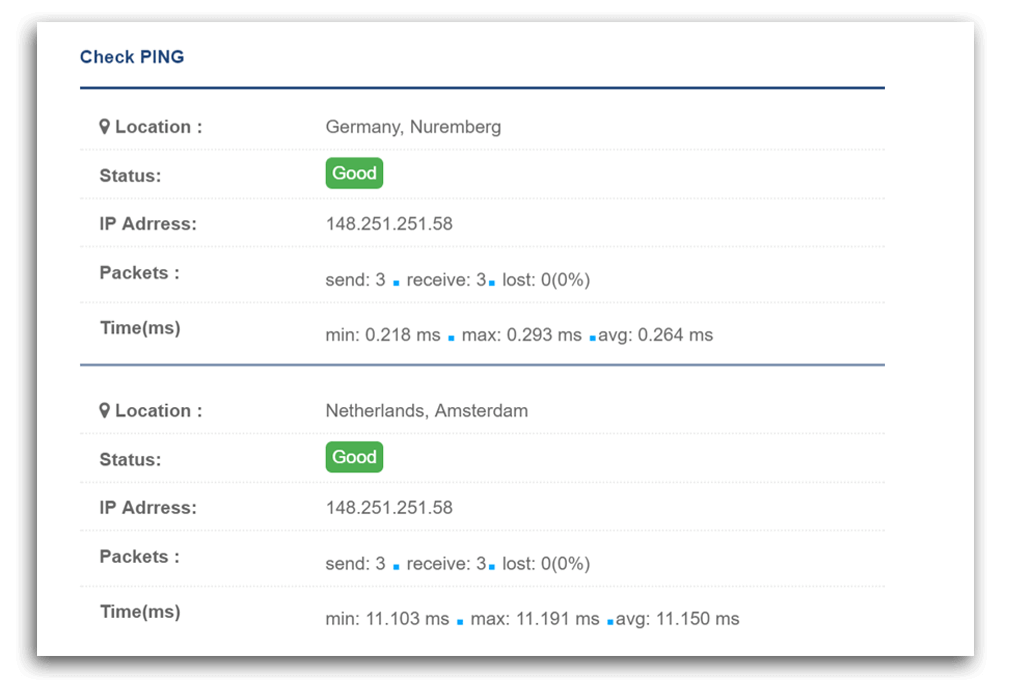 If the server is not available, in the status field, you will see an alert if this is not possible to access the server.
As in the image below, the PING check report tool is displayed from all of our nodes.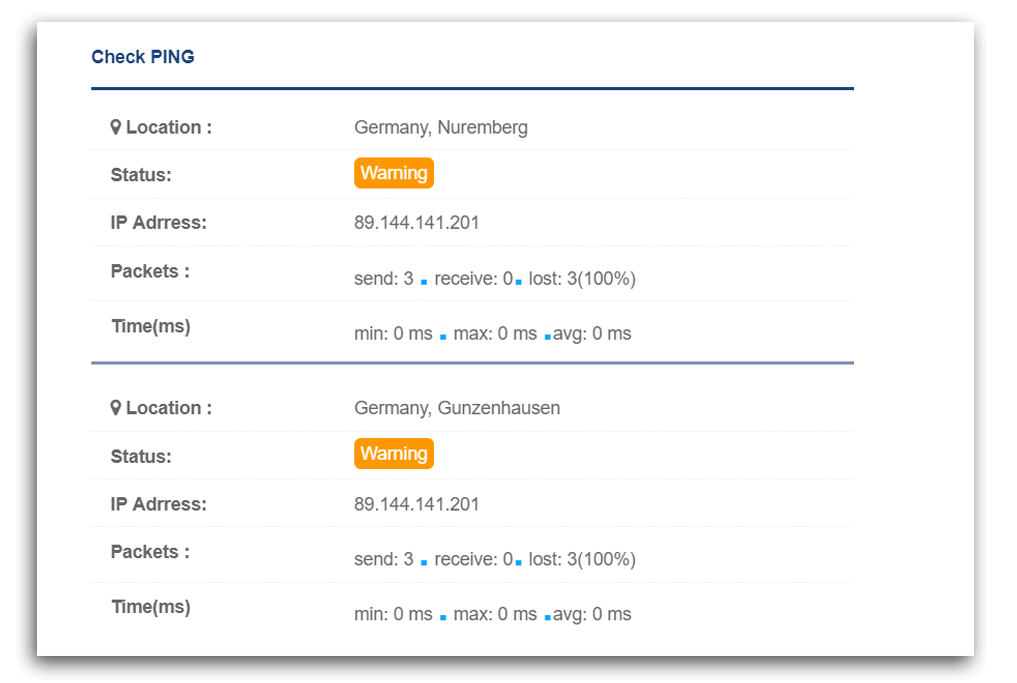 And if your server is off or out of reach, you'll see "bad" as in the image below.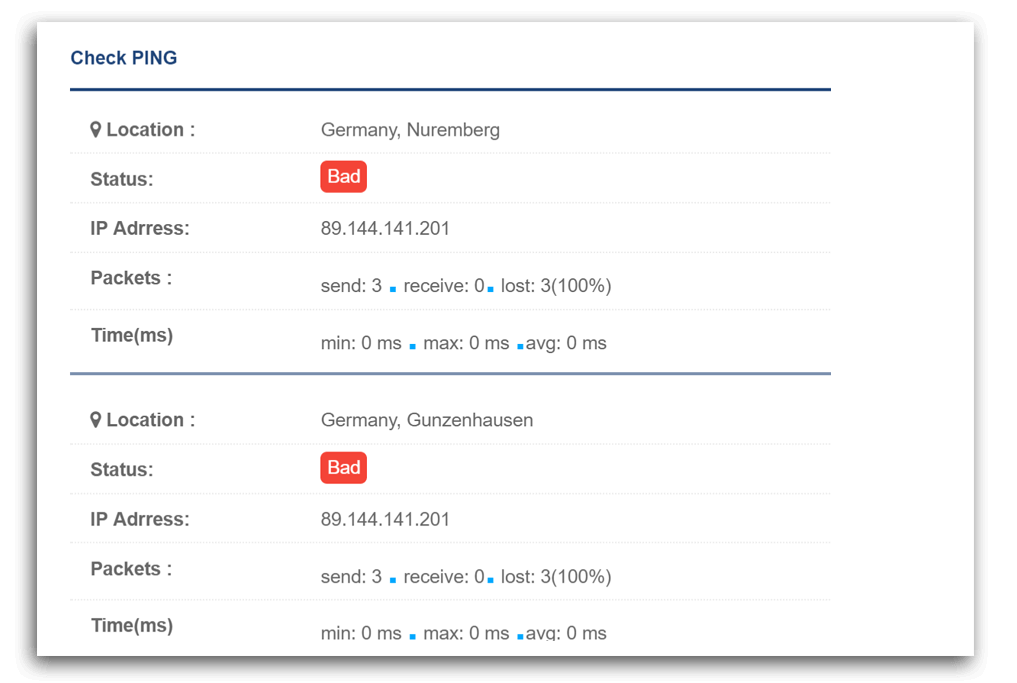 The PING free tool examines the servers in the Mihan Monitor
How useful was this training?